Tuesday 13 November 2018 - Thursday 15 November 2018
Booking deadline: Tuesday 16 October 2018
The course booking deadline has passed but there may be space left on the course. Please contact us to enquire.
Non-residential course
Delegates are responsible for booking their own accommodation for this course.
This course is run in conjunction with

Courses run by other organisations you may be interested in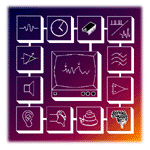 For ERA and Newborn ABR training courses, follow this link.